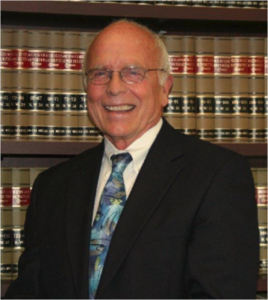 Mr. Drury has extensive legal experience in all areas of the law, having represented local municipalities and clients in Livingston County for over 30 years. Mr. Drury is often called upon by the courts and attorneys as a mediator/arbitrator due to his extensive experience and dedication to resolution of complex legal issues. He is active in many community events and organizations. He owned and operated a title insurance company. Mr. Drury serves on and provides legal counsel to numerous homeowner/condominium associations, real estate agents and companies, and associations of real estate brokers. He has created complex real estate documents which, over the years, have become the standard used by legal and real estate professions.
John Drury's areas of concentration include:
Municipal law, representing several municipalities. Prepared zoning ordinances, sewer and bond issues, condemnations, ordinance enforcement and litigation, and the review and monitoring of development projects.
Real Property law, including short sale and foreclosure, property disputes, easements, zoning issues, condemnation, and representation of various Homeowner and Real Estate Associations.
Personal Injury.
Estate and Probate; planning and practice.
Business Law.
Construction Law, Lien Law.
Mr. Drury is a graduate of Central Michigan University and Michigan State School of Law (formerly known as the Detroit College of Law) and was admitted to the Bar in 1969. He maintains an excellent reputation for his tenacity and expertise in resolving legal problems.