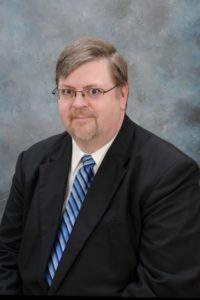 Mike Olson has been practicing law in Michigan since his graduation from Thomas Cooley Law School in 1997. He focuses his practice on Civil Litigation, Family Law, Personal Injury, Business Law and Real Estate. Mike has successfully represented clients in Courts throughout Southeastern and Central Michigan including District Courts, Circuit Courts, Courts of Appeal, Federal Courts and Bankruptcy Courts. Mike has recently received the high honor of being accepted to practice law in the United States Supreme Court. Mike has a reputation as an effective, prepared and honest lawyer who has earned the respect of his clients, colleagues and Judges. Mike is often appointed as a Mediator and Arbitrator in both Family Law cases and Civil Litigation cases by the lawyers he practices with and the Judges he practices in front of. Mike is also often selected by the Court to serve as a Case Evaluator for complicated Civil Litigation cases.
Mike was elected by the lawyers of Livingston County to serve as the President of the Livingston County Bar Association and to serve as their representative on the Representative Assembly of the State Bar of Michigan. Mike also served as the Chairperson of the Board of Directors for the Livingston County Chapter of the American Red Cross after being chosen for this leadership role by the other Board Members.
Mike has been married to his wife Laura since 1983. Mike and Laura met at Aquinas College in Grand Rapids. Mike started Law School at the age of 30 after spending a number of years managing small businesses. He volunteered at his Church as a Religious Education teacher for middle school children for many years. Mike and Laura have four grown children, the youngest of whom is currently serving in the United States Army.