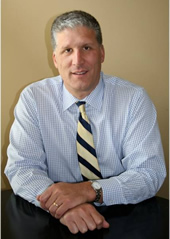 Michael S. Thomas brings a broad base of legal experience to his practice. Mike is a 1991 graduate of the Wayne State University Law School.
Over his nearly 20 years in the field, Mike has represented individuals, small businesses, insurance companies and large corporations in a variety of legal matters. In the late-1990s, Mike decided to focus on helping individuals with the unique legal issues they and their families face. Since that time he has concentrated his practice in the areas of personal injury, divorce, custody and other family law matters.
Mike handles all facets of civil law disputes. He tries cases in state and federal courts and regularly represents his clients in arbitration and mediation proceedings. That trial, arbitration and mediation experience includes personal injury, divorce, custody and commercial matters.
Member:
State Bar of Michigan
Macomb County Bar Association
Admitted to Practice:
State Courts of Michigan
United States District Court for the Eastern District of Michigan
United States District Court for the Western District of Michigan
United States Court of Appeals for the Sixth Circuit