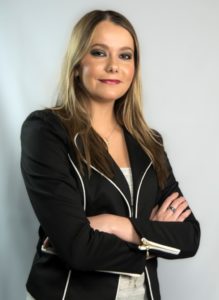 Monika N. Burrell grew up in Milford, Michigan and is an attorney with the firm. She completed her Bachelors Degree in Applied Science at Madonna University and graduated with Honors before she pursued her dream of attending law school. Monika's interest in Estate Planning and Elder Law was inspired by her own personal experiences with her elderly aunt while attending law school. Staying on top of the law is important to her, which is why Monika regularly attends educational seminars to increase her legal knowledge and experience to provide her clients the cutting edge. Her focus is on estate planning (wills, trusts, powers of attorney), elder law, Medicaid planning, veterans planning and probate. Monika is an accredited attorney with The United States Department of Veterans Affairs and regularly works with senior Veterans on long-term care issues.
Monika is a graduate of the Thomas M. Cooley Law School. Prior to joining Matecun, Thomas & Olson PC, Monika worked at the 53rd District Court in Howell as a civil clerk.
When Monika is not working, she enjoys going to the movies and attending Detroit Tigers games during the summer. Monika also enjoys attending antique shows to add new albums to her record collection. She also spends a lot of time with her rambunctious and always hyper dog, Spike.